Community Engagement in Asia
Cal State Fullerton Hosts Service-Learning Institute at Cambodian University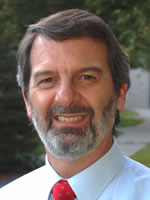 Rick Battistoni
Helping Southeast Asian colleges and universities develop community service-learning programs for their students is the focus of a five-day institute organized by Cal State Fullerton next week at Paññāsāstra University of Cambodia.
Cal State Fullerton's Center for Internships & Community Engagement, in partnership with Paññāsāstra University, is hosting the Southeast Asia Service-Learning Institute June 29-July 3.
The center received a $75,000 grant, administered by Higher Education for Development and the American Council on Education and sponsored by the U.S. Agency for International Development (USAID), to develop community service-learning programs at Southeast Asian higher education institutions.
"Cal State Fullerton has always had the mission to 'think globally and act locally.' The university has become a leader in training international businesses and governments," said Jeannie Kim-Han, director of the university's Center for Internships & Community Engagement, who is leading the Cambodian service-learning effort.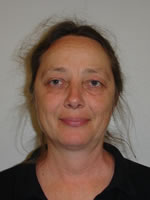 Kathy Brzovic
Service-learning is a teaching methodology in which students engage in community service activities as part of the academic course work — tying course concepts and theories with concrete experiences in the community, Kim-Han explained.
A team of seven from Cal State Fullerton, including Kim-Han, will be presenting at the institute as trainers and facilitators. The other participants are: Cal State Fullerton President Milton A. Gordon; Kathy Brzovic, lecturer in the Business Communication Program; Arnold Holland, associate professor of art; Saul Tobias, assistant professor of liberal studies; Dawn Macy, associate director of the Center for Internships & Community Engagement; and Jo'ie Taylor, coordinator of the center's Jumpstart program for preschool children.
"I'm particularly excited about the fact that we have faculty members from the colleges of the Arts, Humanities and Social Sciences and Business and Economics with us in Cambodia. The connections for our faculty and our students will be invaluable," Kim-Han said.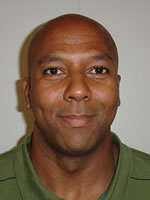 Arnold Holland
Joining the Cal State Fullerton presenters are community partner Daniel McQuaid, president and chief executive officer of the Volunteer Center Orange County, the fifth largest volunteer center in the country; and Richard M. Battistoni, chair and professor of political science and professor of public & community service studies at Providence College in Rhode Island.
Representatives from Paññāsāstra University and Cambodian nongovernment organizations that provide community service-learning opportunities also will be a part of the training team.
More than 100 faculty members, administrators and students from 16 Southeast Asian universities, including institutions in Cambodia, Vietnam and Laos already implementing service-learning programs or interested in learning more about how to develop new service-learning programs will be participating in the institute, Kim-Han said. Cal State Long Beach also is sending representatives to attend the institute.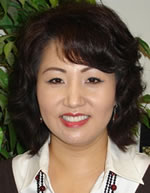 Jeannie Kim-Han
"For the Southeast Asian institutions participating, one of the key benefits is that they will be able to learn a little bit more about how U.S. institutions educate their students through community engagement activities," Kim-Han said. "I believe that the pedagogical methods of service-learning will help the institutions better educate their students so that they can continue to grow and develop their countries as dedicated citizens who try to make their countries a better place."
Another objective of the service-learning institute is to promote understanding between diverse peoples, Brzovic said.
"Our partnership with Southeast Asian institutions of higher education will help us better appreciate our Pacific Rim partners," Brzovic added. "We can learn from Southeast Asian universities about the issues facing their countries, universities and communities. We hope to establish longer-term relationships between our campuses and create opportunities for our students to participate in international service-learning opportunities with students from Southeast Asia."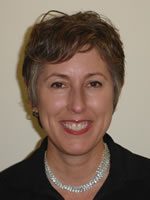 Dawn Macy
Cal State Fullerton forged ties with Paññāsāstra University in 2002. A $124,000 grant from USAID launched this global partnership to develop a community service-learning program at Paññäsastra University. Since then, Paññāsāstra University faculty members have incorporated service-learning into academic course work, and the university has established a Center for Community Service Learning and Internships.
The two universities also have an ongoing international agreement through which faculty and staff members and students from Paññāsāstra University come to Cal State Fullerton and other California State University campuses for training and other education purposes.
"By conducting this latest training, we're building on our relationship with Paññāsāstra University, and we are hopeful that we will continue to solidify the connections Cal State Fullerton has in Southeast Asia," Kim-Han said. "The opportunity to build new partnerships and bridges to the other institutions in Southeast Asia is very exciting."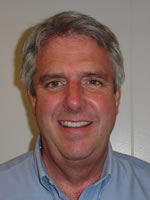 Dan McQuaid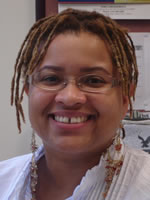 Jo'ie Taylor
Saul Tobias