Vision & Visionaries May 2 Gala Honors Alumni
Cal State Fullerton Pays Tribute to Six High Achievers
Returning to their alma mater Saturday, May 2, for a triumphant gala in their honor, are five distinguished Cal State Fullerton graduates plus a former state legislator whose actions before and while serving as an elected official have earned him the title of CSUF honorary alumnus.
From Sacramento to London and right here in Southern California, they have flourished in diverse fields ranging from business, communications and government, to science and technology. Cal State Fullerton's 2009 Vision & Visionaries honorees are: Dick Ackerman of Irvine, Gregory D. Bunch of Upland, Margaret M. McCarthy of Palos Verdes Estates, Eric L. Openshaw of Laguna Niguel, Alan J. Schafer of Great Britain and Joan T. Waltman of Rancho Santa Fe. Their biographies: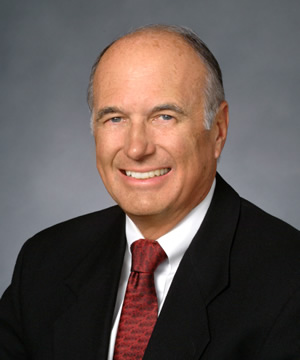 Dick Ackerman
Dick Ackerman — The former state senator and assemblyman is being named an honorary alumnus of Cal State Fullerton. Now practicing law as a partner at Nossaman LLP in Orange County, Ackerman has amassed 35 years of experience in state leadership, as well as corporate, real estate and business law. The former Fullerton city councilman and mayor served eight years in the California Senate, including four years as Republican leader, plus five years in the State Assembly. Ackerman also was a member of the "Big 5," a group of legislative leaders who worked with the governor on key infrastructure and budget issues.
During his tenure in the Legislature, Ackerman was an advocate for the Prop 1D education bond passed in 2006, which provided $10.4 billion for infrastructure projects at state public schools, including $14.9 million for Cal State Fullerton. He also supported legislation that allowed the California State University to grant the doctorate in education, and CSUF was among the first in the system to offer the degree program.
In prior years, Ackerman had served on the Cal State Fullerton University Advisory Board and co-chaired the Titan Sports Complex Campaign Cabinet in the early 1990s. Currently, he serves on the Guardian Scholars Advisory Board — a post he has held for eight years. In addition, he was a keynote speaker at the university's 46th annual Commencement in 2005.
The California native has received numerous honors, including the League of California Cities 2005 Legislator of the Year Award, Black Chamber of Commerce 2002 Distinguished Service Award, Republican Party of Orange County 1997 Legislator of the Year Award and Fullerton Chamber of Commerce 1996 Educator of the Year Award. Ackerman has a juris doctorate from the University of California, Hastings College of Law. His daughter, Lauren, is a CSUF graduate (M.A communicative disorders '94).
Gregory D. Bunch
Gregory D. Bunch (B.A. criminal justice '79), vice president of distribution for Ovation TV, led the CSUF basketball team to the Titans' first conference championship, in 1975-76, and to the Elite Eight in the 1978 NCAA Finals Tournament. His No. 30 Titan jersey, now retired, hangs in Titan Gym. Bunch played for the New York Knicks for a year before beginning his career in cable television sales and marketing. Before joining Ovation TV, he worked for Si TV as director of its Western region, for DIRECTV as a lead negotiator for cable network affiliation agreements, and for ESPN in affiliate sales and marketing. He also spent more than six years managing the distribution and sales of NBC Cable Networks.
On campus, he is a member of the CSUF Philanthropic Foundation Board of Governors and previously served on the CSUF Alumni Association Board of Directors. In 2005, he was among the first group of honorees inducted into the Titan Athletics Hall of Fame. One of his daughters, Alexandra, is now enrolled as a student at Cal State Fullerton.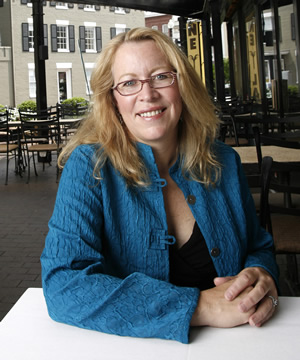 Margaret M. McCarthy
Margaret M. McCarthy (B.A. political science '84) is director of Paradigm Ventures, a venture capital firm focused on high technology, real estate acquisition and redevelopment. Before joining Paradigm, she founded Comet Communications, a European firm focused on public and investor relations. Her clients included telecommunication and high-technology firms in Amsterdam and London.
She began her career in politics, working for former California Gov. George Deukmejian in 1985, after earning a master's degree from American University in Washington, D.C. In 1991, former President George H.W. Bush appointed her press secretary for the U.S. Base Closing Commission. Her career also includes a stint as a public relations specialist for the International Federation of Red Cross and Red Crescent Societies in Geneva and the American Red Cross in Washington D.C.
She serves as a Cal State Fullerton volunteer and vice chair of the university's Philanthropic Foundation Board of Governors. She was instrumental in the creation of CSUF's Washington, D.C., internship program, which she helps fund. In addition, she is a member of the university's President's Associates, the Front & Center Blue Ribbon Committee and a lifetime member of the CSUF Alumni Association.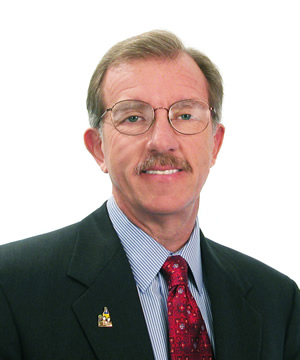 Eric L. Openshaw
Eric L. Openshaw (B.A. business administration-marketing '77) is vice chairman and U.S. technology leader for Deloitte & Touche USA LLP's Technology, Media & Entertainment and Telecommunications industry practice in the Americas. The business veteran has more than 30 years of experience assisting clients in a wide range of areas, including enterprise transformation business process re-engineering, manufacturing/distribution strategy, technology strategy, merger and acquisition analysis and postacquisition consolidation. Before joining Deloitte, Openshaw was a partner at KPMG LLP and vice president at the Oracle Corp.
A frequent public speaker who has written articles on technology and operational improvement, Openshaw, has been honored as one of the Mihaylo College of Business and Economics' top alumni and participated as a guest lecturer during the college's annual Professor for Day event. He is a longtime donor and member of the college's Executive Council.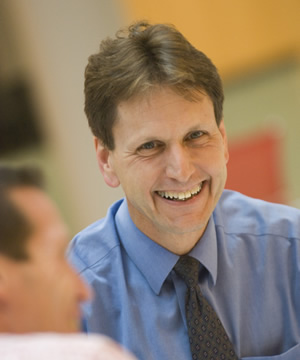 Alan J. Schafer
Alan J. Schafer (B.A. biological science '85) is head of science funding for The Wellcome Trust, the largest nongovernmental source of funds in the United Kingdom and the world's second largest medical research charity. Based in London, it fosters and promotes research to improve human and animal health. Schafer is responsible for managing, developing and enhancing the trust's portfolio of research grants in molecular and physiological sciences.
Previously, he served from 2004-07 as global vice president of technology development for GlaxoSmithKline, a pharmaceutical research company based in the UK. He founded his own biotechnology firm, Hexagen, in the mid-1990s after completing his postdoctoral work at the University of Cambridge. He earned his doctorate at USC.
At Hexagen, he established human disease research programs. Incyte, of Wilmington, Delaware, a pharmaceutical research and development firm, acquired Hexagen in 1998. As vice president of Incyte, Schafer administered the genetics business unit.
He also served as adviser to various biotechnology companies and charities and for six years, chaired the board of trustees of DHIVERSE, a charity offering support services to those living with or affected by HIV. As a researcher, Schafer has produced more than two dozen research publications, as well as published patents. In addition, he is an adjunct professor of the Tanaka Business School at Imperial College, London.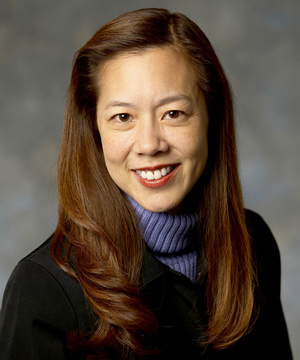 Joan T. Waltman
Joan T. Waltman (B.S. engineering-electrical '85) is senior vice president of technology in the Office of Intellectual Property Strategy for Qualcomm Inc., a global communications and electronics research and development company. She is responsible for strategic technology, operations and business planning of the company's intellectual property direction and portfolio.
In her more than 18 years at Qualcomm, Waltman served as division president of enterprise services, senior vice president of engineering and product development, an engineer in the code division, multiple access system design group, program manager for the CDMA standards group and program manager for CDMA base station deployments. She also served as senior manager and director of the Qualcomm Enterprise Services Network Service Center and core team leader for QES's first asset-tracking product development effort.
Prior to joining Qualcomm, Waltman was a hardware design engineer for TRW's Military Electronics and Avionics Division and an analog application-specific integrated circuit engineer for Hughes Aircraft Co.
At the university, she now serves as a member of the CSUF Philanthropic Foundation Board of Governors.
Waltman was accepted to and graduated from CSUF as a President's Scholar, the highest level of admission accorded to incoming students for a program that recruits the best and brightest of the region's graduating high school seniors. Her sister, Ruth Tang (Class of '89) also was a President's Scholar. Waltman met her husband, Tom, in a CSUF chemistry class and went on to earn a master's degree in electrical engineering from UC San Diego.