New Business Center Director Named at Cal State Fullerton
Center Helps Students Become Entrepreneurs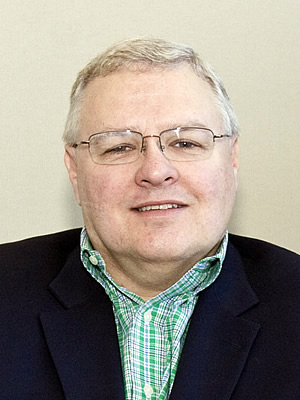 John Jackson
At Cal State Fullerton's Mihaylo College of Business and Economics, John B. Jackson is the new director of the Center for Entrepreneurship.
Jackson has taught marketing and sales classes at Cal State Fullerton since 2003. A 1977 business administration alumnus and entrepreneur with his own small-business consulting firm, he has served as a corporate vice president overseeing sales, marketing and research for high-technology businesses, including Bowne and Co. and Forrester Research.
"I've been a part of the college's entrepreneurial team for six years and have thoroughly enjoyed working with my peers and the students here," said the Yorba Linda resident. "I look forward to this new opportunity to work closely with students striving to start their own businesses, as well as working with members of the business community."
Established in 2002 to help support the entrepreneurship concentration within the business administration major, the Center for Entrepreneurship helps students develop skills and knowledge in order to successfully create a business and compete as an entrepreneur.
The center also operates as an outreach program at community colleges, provides mentorship, conducts needs assessment and tracks student progress. Within the center is the award-winning Small Business Institute, which matches small companies with student teams who advise on ways to expand or improve their business.
Photo:
Available online at www.fullerton.edu/newsphotos