Guarding California's Marine Ecosystems
Noted Biologist Discusses Marine Protected Areas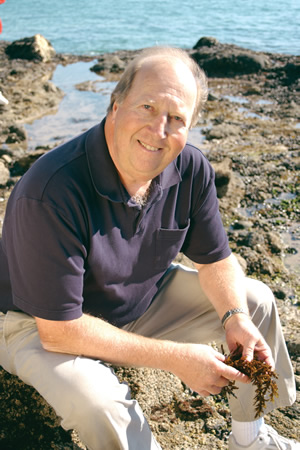 Steven Murray
What:
"Leaving a Blue Legacy: California's Effort to Protect Biodiversity in Coastal Seas," explores California's coastal ecosystem and the measures being taken to protect it. The public presentation (reservations required) is being offered as the latest installment of the Cal State Fullerton College of Natural Sciences and Mathematics Colleagues Colloquium.
Who:
Steven Murray, internationally known coastal marine biologist and co-chair of the Marine Life Protection Act Science Advisory Team. Dean of the College of Natural Sciences and Mathematics since 2005 and a 35-year veteran of the faculty, Murray has served on federal and state panels that develop science-based approaches to protecting coastal marine ecosystems.
When:
Thursday, Feb. 26
7 a.m. registration, 7:30-9 a.m. breakfast and program
Where:
Coyote Hills Golf Course, 1440 E. Bastanchury Road, Fullerton
Additional:
Murray focuses on the 1999 Marine Life Protection Act Initiative, passed by California to improve the system of designated marine protected areas. Decision- making under MLPA relies on the best available science and aims at protecting marine ecosystems while improving and sustaining marine fisheries that are designed to accommodate the reproductive and dispersal characteristics of marine organisms.
Cost:
Free for Colleagues members, $10 for all others. For online reservations, visit http://nsm.fullerton.edu/colleagues/RSVP or call Doug Colby at 657-278-7018.
Photo:
Image of speaker Steven Murray available online at www.fullerton.edu/newsphotos