Celebrating Black History Month
Cal State Fullerton Hosts Lectures, Performances and Other Events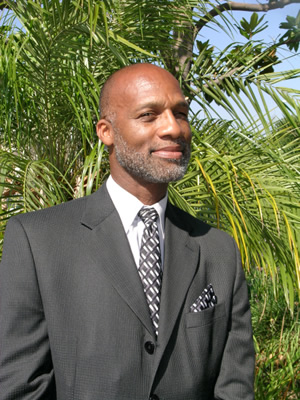 Gregory Brown
What:
Cal State Fullerton celebrates Black History Month with free events — from panel discussions to performances — open to the public and scheduled throughout February.
Where:
Portola Pavilion of the Titan Student Union, unless otherwise noted
Cal State Fullerton, 800 N. State College Blvd., Fullerton 92831
When:
Feb. 5 — 6:30 p.m. "Bringing Back the Positive Image of a Black Man" presented by Dorado Quick, president of the student group Alliance for the Preservation of African Consciousness
Feb. 12 — 6:30 p.m. "The State of Business in the African American Community," keynote address by Aubry L. Stone, president and CEO of the California Black Chamber of Commerce
Feb. 17 — 7 p.m. "Is Hip Hop Really Dead? From Common to Soulja Boy" panel discussion featuring Gregory Brown, Cal State Fullerton assistant professor of criminal justice, and students Timothy Hutchins, Hideki Fukusumi, Aaron Allen and Tiana Coleman. Gabrielino Room, Titan Student Union
Feb. 18 — 7 p.m. "Love Yourself and Your Health" symposium sponsored by the student group African Americans in Science. Under discussion: various health-related topics, including cancer, diabetes, sex and heart diseases
Feb. 20 — 6 p.m. "Gospel Fest" featuring performances by various entertainers
Feb. 24 — 6:30 p.m. "A Black Hair Affair." Hair stylists will offer services, and hair products will be available for purchase.
Feb. 25 — 7 p.m. "Martin Luther King Speech Competition" featuring Cal State Fullerton students presenting speeches on the theme of "Keeping the Dream Alive." Cypress Multipurpose Room, Cobb Residence Halls. Participants are asked to sign up by Feb. 16 and submit a five- to seven-minute speech by Feb. 18. Five finalists will be chosen to read speeches at the Feb. 25 event, where a panel of judges will select a winner. The prize is a $100 gift certificate to Titan Shops. Prospective entrants may contact Selema Moliga at 657-278-2160 or smoliga@fullerton.edu.
Feb. 26 — 8 p.m. "Why I Love Black Women" dinner and entertainment hosted by Alliance for the Preservation of African Consciousness. To reserve a seat for this event, call 323-384-5271.
More Information:
CSUF African American Resource Center, 657-278-3230
CSUF Multicultural Leadership Center, 657-278-7366