Aging in Place Successfully
State Director of Aging to Discuss Issue at CSUF Breakfast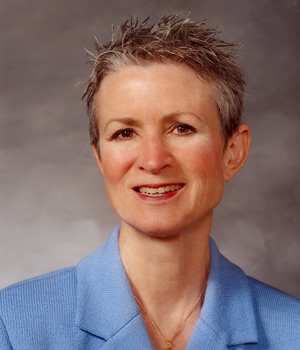 Lynn Daucher
What:
"Assistive Technology" will be the subject of California Department of Aging Director Lynn Daucher's presentation at the next Technology Breakfast hosted by Cal State Fullerton's College of Engineering and Computer Science. Daucher will cover recent advances in the effort to harness technology to help the nation's elderly population sustain their quality of life while postponing institutional care for as long as possible.
When:
Thursday, Sept. 24
7:30-9 a.m.
Where:
Holiday Inn Hotel and Suites 2932 E. Nutwood Ave., Fullerton, 92831
Who:
Daucher, appointed to head the Department of Aging by Gov. Arnold Schwarzenegger in 2007, formerly represented north Orange County's 72nd Assembly District and chaired the Assembly Committee on Aging and Long-Term Care. Prior to that, she served as a council member and one term as mayor of Brea.
More:
Californians 65 and older will more than double in number in the next 15 years, a prospect that threatens to overwhelm existing elder care services. The university is now in the early stages of planning for a California Assistive Technology Laboratory, or CAT Lab. The program calls for the College of Engineering and Computer Science, the College of Health and Human Development and the College of Humanities and Social Sciences to collaborate in developing new devices and offering assistive technology as an academic minor. "The assistive technology movement addresses some of the major concerns of our aging society by looking for new answers to the growing need for elder care," Daucher said.
RSVP:
Seating is limited and reservations are required. Call 657-278-3362 or go to http://calendar.ecs.fullerton.edu/EventList.aspx
Cost:
Free for ECS Affiliates, Cal State Fullerton alumni, faculty, staff and students, and $10 for others.
Info:
657-278-3362
Photo:
Available online at www.fullerton.edu/newsphotos