CSUF Associate VP Named President of International Group
Association of University Architects Elects Jay Bond of Yorba Linda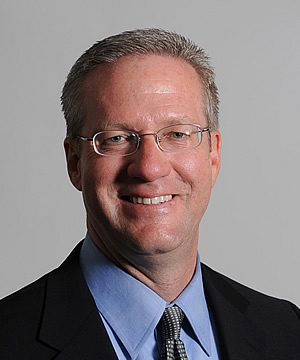 Jay Bond
Jay Bond, associate vice president for facilities management at Cal State Fullerton, is the newly elected president of the Association of University Architects.
The organization of registered professional architects represents more than 100 public and private universities and colleges in the United States and Canada.
Bond was elected to the post during the association's recent annual meeting in Saskatoon, Saskatchewan, Canada. His term continues through June 24, 2010.
Previously, the Yorba Linda resident served as treasurer and vice president and chaired the organization's Professional Practice Committee. He also served on its conference planning committees.
Locally, Bond is a member of the American Institute of Architects in Orange County, as well as the Society for College and University Planning.
He earned his M.B.A from Cal State Fullerton and a bachelor of science degree in architecture from Cal Poly San Luis Obispo. He joined the university in 1990 and, from October 1994 to July 1996, served as acting vice president for administration.
Prior to joining CSUF, Bond was the chief architect for the California State University system, associate architect at UC Irvine and spent seven years in private practice as an architect.
Photo:
Available online at www.fullerton.edu/newsphotos