Husbands and Wives Working Together
Dec. 10 Panel Discussion Addresses Success for Couples in Business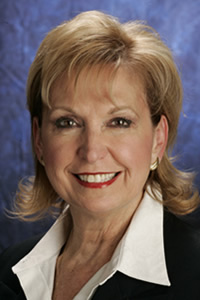 JoAnne Norton
What:
How do we make a strong marital and business relationship when our business partner is our spouse? JoAnne Norton, vice president of shareholder relations at Freedom Communications and a lecturer in family business dynamics, will guide a panel discussion on the topic Dec. 10 during Cal State Fullerton's Family Business Council's workshop "Husbands and Wives Working Together Spells Success."
When:
7:30-11 a.m. Wednesday, Dec. 10
Where:
Scott O'Brien Innovation Center, Room 3230 of Mihaylo Hall
Cal State Fullerton, 800 N. State College Blvd., Fullerton 92834
Background:
The Family Business Council, part of CSUF's Steven G. Mihaylo College of Business and Economics, is a partnership between the business community and university. Its mission is to enhance the well-being and survivability of family businesses by providing opportunities for education, interaction and information tailored to business needs and concerns.
Cost:
Free to first-time family business attendees interested in becoming a member of the Family Business Council. Reservations are required and can be made by calling Robbin Bretzing at 657-278-4182 or by email at fbc@fullerton.edu.