Director Screens and Discusses AIDS Film
Cal State Fullerton Hosts Showing of "Into the Light" Dec. 1
What:
Cal State Fullerton hosts a screening of the award-winning documentary about AIDS, "Into the Light." The film's director-producer Peter Glenn will attend the screening, and a discussion will follow.
When:
Monday, Dec. 1, 7 p.m.
Where:
Cal State Fullerton's Steven G. Mihaylo Hall, Room 1502
Film Facts:
The 72-minute documentary, winner of the Ousmane Sembene Award at the Zanzibar International Film Festival last year, follows the story of Tanzanian sociologist Mama Lyimo, who sets out on a 40-day journey across her country to see for herself why the AIDS pandemic continues to thrive. When she befriends an AIDS orphan named Suzy, Lyimo's personal journey becomes more urgent and intimate than she could have ever imagined.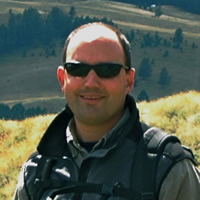 Jason K. Blackburn
Discussion:
A discussion about the world's AIDS and HIV pandemic led by Jason K. Blackburn, assistant professor of geography, will follow the film screening in the university's Humanities Building, Room 422. Blackburn is a medical geographer who specializes in infectious disease ecology.
Admission:
Free and open to the public, but parking is $5.
Sponsors:
Cal State Fullerton College of Humanities and Social Sciences and the university's student Geography Club.