MAMM Alliance Elects Officers, Plans
Inaugural Fundraiser With Carol Channing
The January 14 event will raise funds to support speical programs for the College of the Arts
December 12, 2006 :: No. 96
Fullerton resident James D. "Jim" Young, emeritus professor of theatre, has been elected president of the MAMM Alliance for the Performing Arts, a newly formed group created to provide support for visiting artists and special programming for Cal State Fullerton's College of the Arts.

Joining Young, CSUF's founding chair of theatre, as charter officers are: Yorba Linda residents Doug Simao, president-elect, and Mary Cottrell, recording secretary; Fullerton residents Gail Cochran, first vice president/ membership; Pat Perkins, second vice president/ways and means; Irene McCormick, third vice president/public relations; and Mary Moore, corresponding secretary; plus Corona Del Mar resident David Murray, treasurer. All will serve one-year terms.

The alliance will hold its inaugural fundraiser Jan. 14 when it hosts Broadway legend Carol Channing in "An Evening With Carol Channing." Following the afternoon performance in Meng Hall, Channing will dine with guests. Perkins is event chair.

Also named to committee chairs are Cochran, membership, and Simao, strategic planning.

Rounding out the group's charter council are: Fullerton residents Kathy Allred, Birthe Burnett, Lee Brockett, Fran Gaglio, Barbara Gregory, Gloria Harrison, Bobi Hirschbein, Anne Key and Doris Muschek; Brea resident Dee Gustafson; Irvine resident Ann Harvey; Yorba Linda resident Kate Peters; Anaheim Hills resident JoAnn San Paolo; and Arcadia resident Janie Scott.

The MAMM Alliance for the Performing Arts was named in recognition of the Marcy Arroues Mulville Memorial (MAMM) Foundation, which earlier this year donated $100,000 to the university to create an endowment to help fund the mission of the organization. MAMM foundation's 16 board members have been designated founders of the MAMM Alliance.

Media Contacts:

Milly Heaton, University Advancement, 657-278-7695 or mheaton@fullerton.edu

Gail Matsunaga, Public Affairs, 657-278-4851 or gmatsunaga@fullerton.edu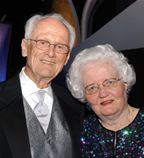 Jim and Dorothy Young