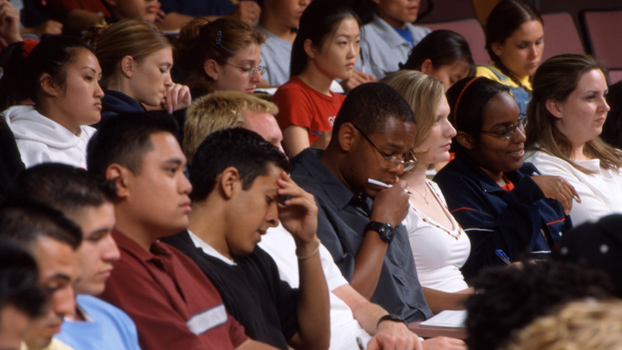 Caption: Cal State Fullerton is among the top 10 universities for the number of underrepresented students earning undergraduate degrees.
Ninth in Nation
Campus Recognized for Diversity in Graduates
Cal State Fullerton was ranked ninth in the nation for the number of bachelor's degrees awarded to minority students in Diverse Issues in Higher Education's annual ranking of colleges and universities.
The listing, based on 2009-10 data from the U.S. Department of Education, was published in the magazine's June 9 "Top 100 Degree Producers" issue and posted online.
The institution also was ranked fifth in the nation for bachelor degrees awarded to Hispanics — which matches the ranking of Hispanic Outlook in Higher Education earlier this year — and 12th for degrees awarded to Asian Americans.
In specific programs, Cal State Fullerton was ranked fifth for bachelor degrees in business, management, marketing and related support services, and sixth in education degrees to minorities.
July 18, 2011